Café 432: Musical Fusion on the House Scene
Café 432, a major player in House Music, is a real tour de force in the music world. Known for their outstanding performances and unique sound, they have left an indelible mark on the house music industry.
Café 432 is a British production duo made up of Jonsey and Kevin McPherson. Their shared musical journey began in 2010, when they joined forces to create a sound that combines elements of House, Soul, Funk and Jazz. Their distinctive style is based on driving rhythms, captivating melodies and clever use of synthesizers and vocal samples. This unique blend has enabled Café 432 to distinguish itself and gain international recognition.
Their most memorable tracks include "Spirit Free", "The Energy" and "Hang On To Your Love". These tracks perfectly represent Café 432's unique style, combining elements from many genres to create a sound that is both fresh and familiar. These tracks, along with many others, are regularly featured on radio shows and in clubs around the world, testifying to the impact and popularity of their music.
"Spirit Free" is an ode to freedom and self-expression, with an infectious bass line and subtle jazz elements. "The Energy", meanwhile, is an energetic track with an emphasis on house rhythms and synthesizers. Finally, "Hang On To Your Love" is a melodic track with soulful vocals and catchy house rhythms.
Today, Café 432 continues to perform and produce music, always looking for new ways to innovate and push the boundaries of their sound. Their influence and impact on the international house scene is undeniable, and they continue to be a source of inspiration for many other artists.
Key words: Café 432, House Music, British producer, Jonsey, Kevin McPherson, Spirit Free, The Energy, Hang On To Your Love, synthesizers, vocal samples, soul music, funk, jazz, international scene, clubs, radio.
.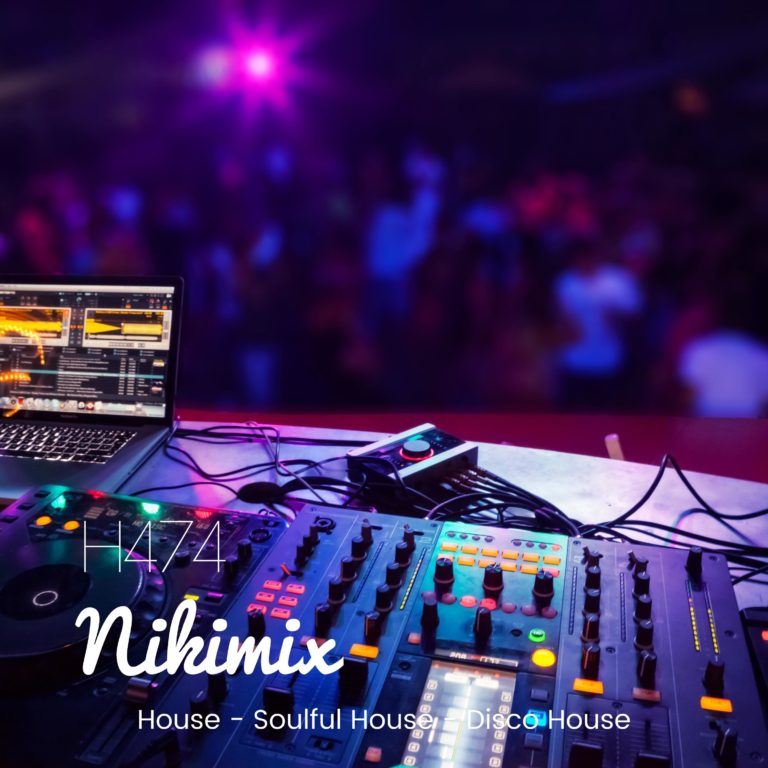 Welcome to the new show House Sessions H474, presented by Nikimix! In each episode, Nikimix
Welcome to the new show House Sessions H472, presented by Nikimix! In each episode, Nikimix